It is expected that there will be more than 5000 merchants and professionals in knife& Scissor industry
The author was informed that the 18th China (Yangjiang) International Hardware Knives and Scissors Expo (hereinafter referred to as the Knife Fair) is scheduled to be held at Yangjiang International Convention and Exhibition Center and Yangjiang International Trade City from October 18th to 21st. More than 5,000 professionals in the merchant and knife and scissors industry.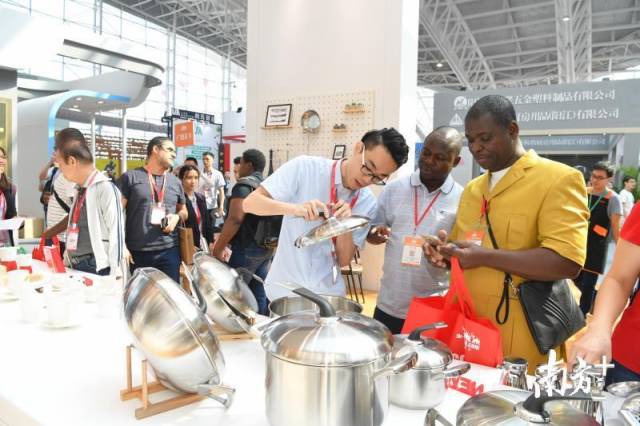 According to reports, this year's Knife Fair has invited a wide range of domestic and foreign merchants, especially powerful buyers and well-known companies. In addition to the Canton Fair merchants, the conference also invited merchants from all over the world through the European and American Chamber of Commerce and Industry, Google, Baidu Network, etc.; the organization squad specially invited representatives of foreign businessmen (consortiums) such as Japan, Czech Republic, Sweden; through the Hong Kong Trade Development Council, The Macao Investment Promotion Bureau and the Guangdong Taiwan Business Association and other institutions invited Hong Kong, Macao and Taiwan professional sellers to participate in the conference; through the Guangdong Provincial Council for the Promotion of International Trade, the foreign consulates in Guangzhou and the representatives of foreign offices in Guangzhou were invited to attend the conference; foreign merchants were invited through the city's import and export enterprises. Through the Chamber of Commerce and professional market in Yiwu, Hebei, Henan, Fujian, Sichuan and other places to organize buyers; through the China Hotel Supplies Association, the National Department Store Alliance and other large domestic procurement of well-known enterprises to organize procurement groups.

It is estimated that there will be more than 5,000 domestic and foreign buyers and professionals in the knife and scissors industry. Among them, about 2,300 professional merchants arrived in Yangjiang on October 17 and 18, including 230 buyers from Europe and the United States; 300 important guest merchants invited by the organizing committee; 500 people who participated in cross-border e-commerce and global procurement alliances; from Google invitation And the Canton Fair merchants and 220 Japanese and Czech merchants; China's hotel supplies association and other large-scale procurement groups and more than 300 domestic professional market buyers in Yiwu, Hebei, Henan, Sichuan, emerging, etc.; Hong Kong and Macao regional associations merchants about 200 people; the city The key knife-cutting enterprises invited about 300 merchants; about 230 people participated in the knife-cutting cultural exchange activities.

According to reports, during the Tool Fair, it is expected that the merchants from the United States, Russia, Japan, Germany, Canada, the United Kingdom, Sweden and other more than 50 countries and regions, domestic Beijing, Shanghai, Chongqing, Zhejiang, Sichuan, Henan, Hebei and other more than 20 Provinces and 16 cities in Guangzhou, Shenzhen, Foshan, Zhuhai and other provinces.